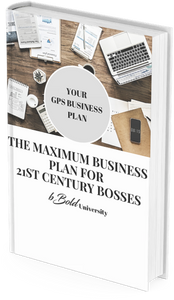 THE MAXIMUM BUSINESS PLAN FOR THE 21ST CENTURY BOSSES
Whenever you take a road trip with your family, you know that you can't go without a plan of how to get there.  Trying to reach a destination without having a road map is possible but it will definitely take you longer to get there.  Building a business without a business plan is just like taking that trip without any directions to your destination. Having a plan for your business helps you break down the what's, the why's, the why not's, the how's, and the when's.
This GPS Business plan will save you time because you'll have a clear vision of where you're going and how you want to get there. It will serve as your blueprint to success.  
E-book is immediately delivered at time of purchase. Please be sure to enter your correct email at checkout.