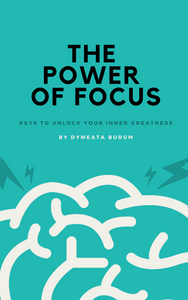 IN THIS BOOK YOU WILL LEARN:
The 3 Types Of Focus
Strategies Of Building Your Power To Concentrate
Distractions That Are Chipping Away Your Ability TO Focus
Life Hacks Of Highly Successful And Focused People
How To Turn Your Smartphone From An Enemy To A Friend
And MUCH More...
The strategies in this book will give you the mindset to achieve all your goals.
And here's your opportunity to learn my secrets to living your dreams by adopting this mindset.
I'm granting you the permission to follow my method and apply it for a complete transformation.
It's your chance now to unleash your power of focus and be among the greats.